Guaranteed Admission to UCF
DirectConnect to UCF guarantees admission (consistent with university policy) to UCF with an associate degree (A.A.) or articulated (A.S.) degree from one of our partner state colleges.
Benefits:
Shorter time to complete your degree
Personal Success Coach
Smooth transition and enrollment assistance
Access to UCF transition services, activities and events
Get Started
Resources for Success
Access our resource center as you navigate your path to connect, transfer, and graduate from UCF. Here you will find:
Tips and Major Information
Staying on Track for DirectConnect to UCF
Checklists
FAQs
Student Support Programs
Access Resources for Success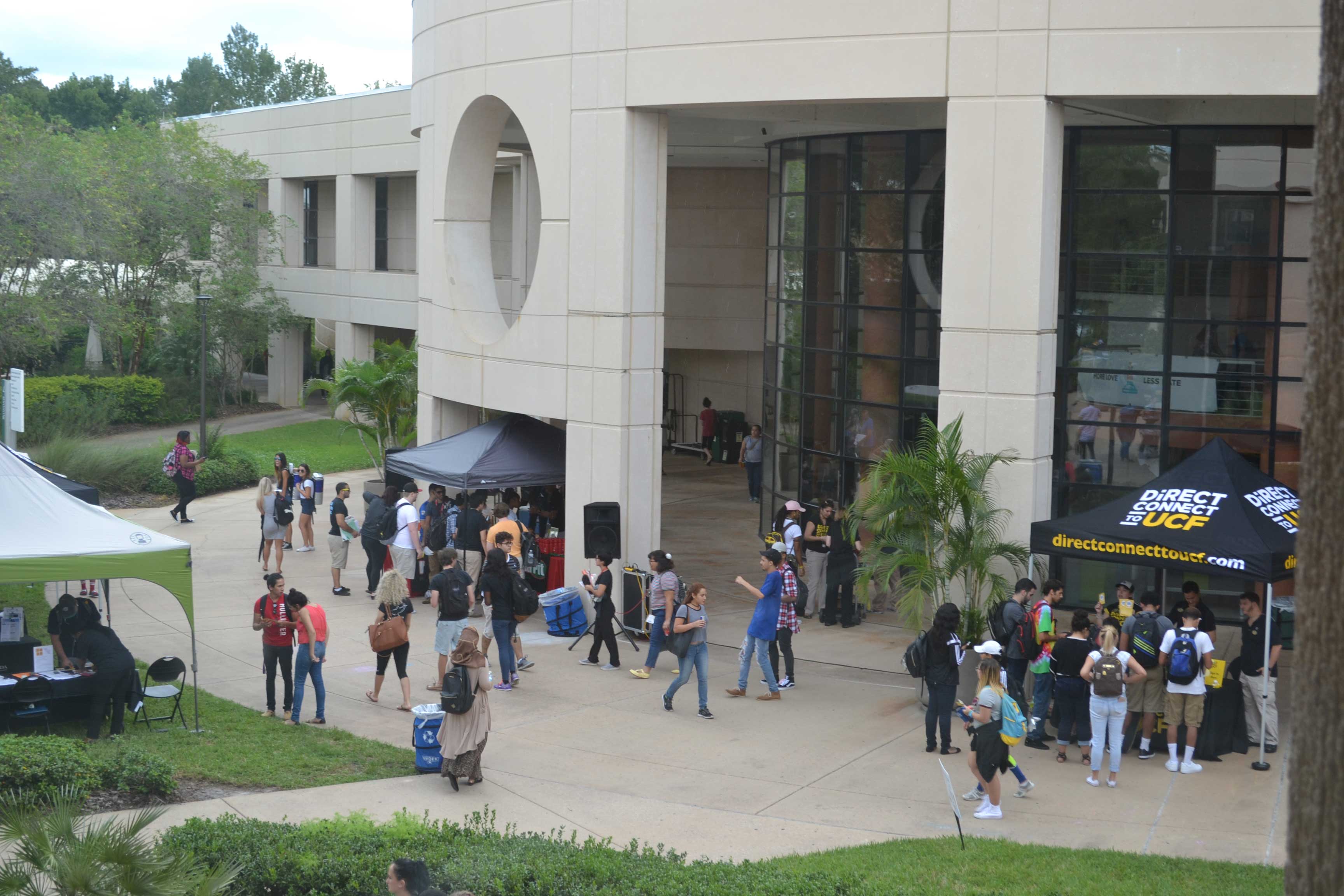 Events
Calling all new transfer knights! Explore the campus with our Transfer Squad and other new transfer students in an interactive scavenger hunt-style campus exploration activity. Will you reign victorious as a Transfer Quest Champ? Food and prizes will be provided.…
Welcome to UCF, Knight! During the entire first week of spring, we will offer on-the-spot success coaching to all students! Knights Starter Packs will also be given out to those who attend. While supplies last.
Are you a UCF expert or curious to learn more? Join the UCF Transfer Center on a journey through UCF traditions, history, and fun facts while playing a trivia game. Food and prizes will be provided! RSVP
View all upcoming DirectConnect to UCF Events
Spotlight
Transfer Center Grand Opening
Tuesday, February 15
11:00 a.m. to 2:00 p.m.
Trevor Colbourn Hall, Room 215
Meet Knightro
Win UCF Swag
Tour New Facilities
Free Lunch (first come – first serve)
Learn More