Upcoming Online Information Sessions
February 15, 2022 – Noon to 1 p.m.
DirectConnect to UCF
(in Spanish / en español)
¡Estamos realizando nuestra primera sesión de información virtual DirectConnect to UCF en español! Únase a nosotros para aprender de qué se trata la admisión garantizada, incluido cómo funciona, conectarse con un Success Coach y los recursos disponibles para una transición sin problemas a UCF.
February 23, 2022 – 3 p.m. to 4 p.m.
Dual Enrolled Students
Are you graduating from high school and earning an AA or earning college credit hours concurrently?
Join us online for an exclusive information session on DirectConnect to UCF covering topics on dual enrollment and first time in college (FTIC) students. Learn what guaranteed admission is all about.
March 22, 2023 – Noon to 1 p.m.
DirectConnect to UCF
Join us virtually for an information session on DirectConnect to UCF and learn what guaranteed admission is all about. In this interactive information session, ask questions, and find out what you need to know to make your transition to UCF smooth.
Guaranteed Admission to UCF
DirectConnect to UCF guarantees admission (consistent with university policy) to UCF with an associate degree (A.A.) or articulated (A.S.) degree from one of our partner state colleges.
Benefits:
Shorter time to complete your degree
Personal Success Coach
Smooth transition and enrollment assistance
Access to UCF transition services, activities and events
Get Started
Resources for Success
Access our resource center as you navigate your path to connect, transfer, and graduate from UCF. Here you will find:
Tips and Major Information
Staying on Track for DirectConnect to UCF
Checklists
FAQs
Student Support Programs
Access Resources for Success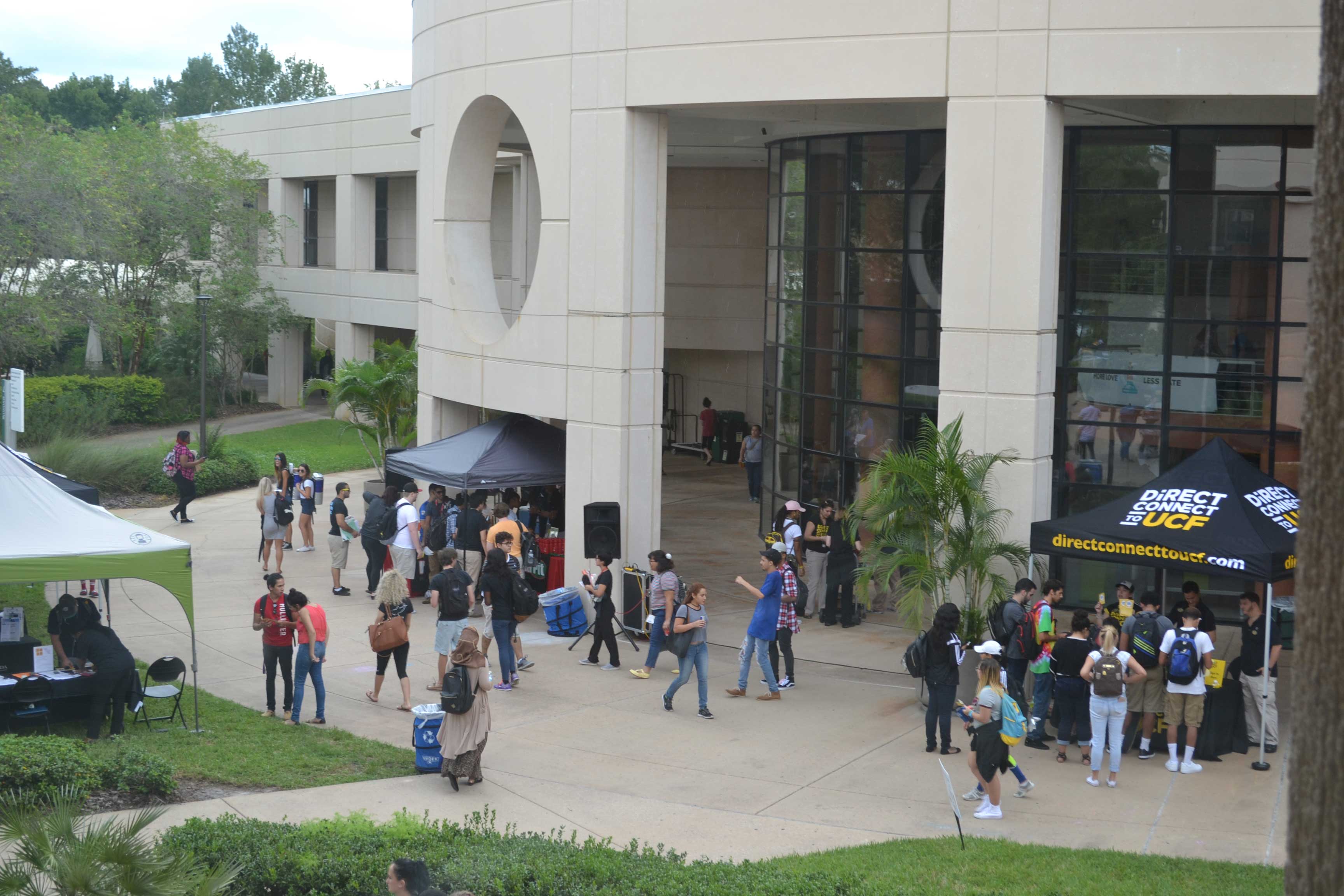 Events
UCF representatives will share program specific information with prospective students about required pre-reqs, admission programs, careers and resources for the majors in the School of Social of Work.
JOIN US for a conversation on how other transfer students have gotten connected and specific ways that you can enhance your student experience! FEATURING a new campus partner each week. ONLINE or IN-PERSONTrevor Colbourn Hall, 215 All events are from…
Are you a Seminole State College student planning to transfer to UCF after you complete your AA degree? Stop by a UCF Information Table to plan your future at UCF! Find out more about DirectConnect to UCF and what you…
View all upcoming DirectConnect to UCF Events
Spotlight
Transfer Center Grand Opening
Tuesday, February 15
11:00 a.m. to 2:00 p.m.
Trevor Colbourn Hall, Room 215
Meet Knightro
Win UCF Swag
Tour New Facilities
Free Lunch (first come – first serve)
Learn More