Upcoming Online Information Sessions
September 28, 2022 – Noon to 1 p.m.
(in Spanish / en español)
¡Estamos realizando nuestra primera sesión de información virtual DirectConnect to UCF en español! Únase a nosotros para aprender de qué se trata la admisión garantizada, incluido cómo funciona, conectarse con un Success Coach y los recursos disponibles para una transición sin problemas a UCF.
October 19, 2022 – Noon to 1 p.m.
(in English)
Join us virtually for an information session on DirectConnect to UCF and learn what guaranteed admission is all about. In this interactive information session, ask questions, and find out what you need to know to make your transition to UCF smooth.
Guaranteed Admission to UCF
DirectConnect to UCF guarantees admission (consistent with university policy) to UCF with an associate degree (A.A.) or articulated (A.S.) degree from one of our partner state colleges.
Benefits:
Shorter time to complete your degree
Personal Success Coach
Smooth transition and enrollment assistance
Access to UCF transition services, activities and events
Get Started
Resources for Success
Access our resource center as you navigate your path to connect, transfer, and graduate from UCF. Here you will find:
Tips and Major Information
Staying on Track for DirectConnect to UCF
Checklists
FAQs
Student Support Programs
Access Resources for Success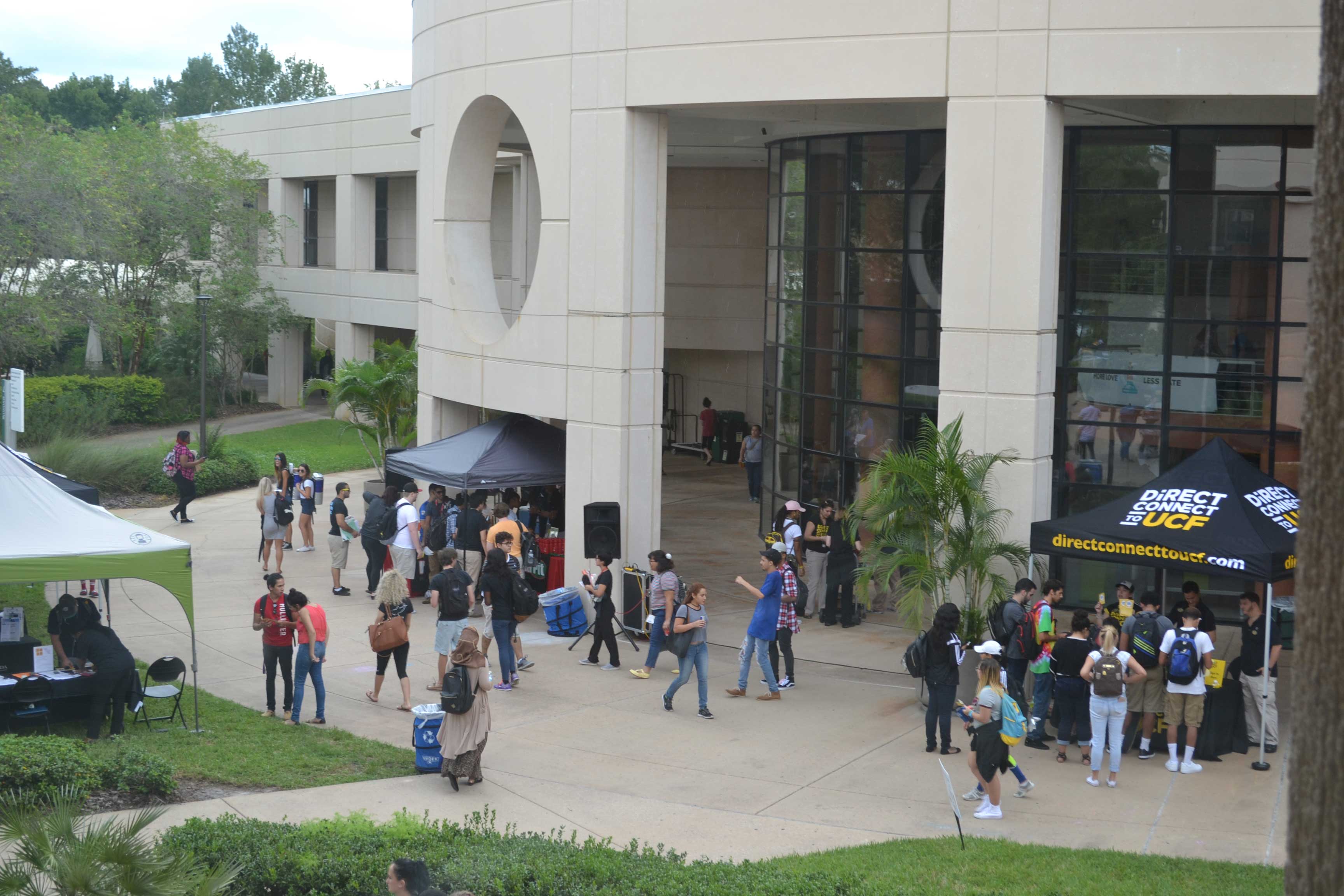 Events
Want to learn what is the best major to pursue in preparation for a career in teaching? The College of Community Innovation and Education will present the different education degrees and how the degree will get you started in your…
Join us for an information session to learn more about the Human Communication and Communication & Conflict majors at UCF Downtown. The Human Communication B.A. provides students with the skills and knowledge leading to careers in human resources, training and…
Ready to apply to UCF? Need assistance with completing the UCF Application? Join us for the virtual UCF Application Workshop! Remember, the deadline to apply for Spring 2023 is Nov 1st.
View all upcoming DirectConnect to UCF Events
Spotlight
Transfer Center Grand Opening
Tuesday, February 15
11:00 a.m. to 2:00 p.m.
Trevor Colbourn Hall, Room 215
Meet Knightro
Win UCF Swag
Tour New Facilities
Free Lunch (first come – first serve)
Learn More